Mens Black Sterling Silver 44 Caliber Chamber Pistol Ring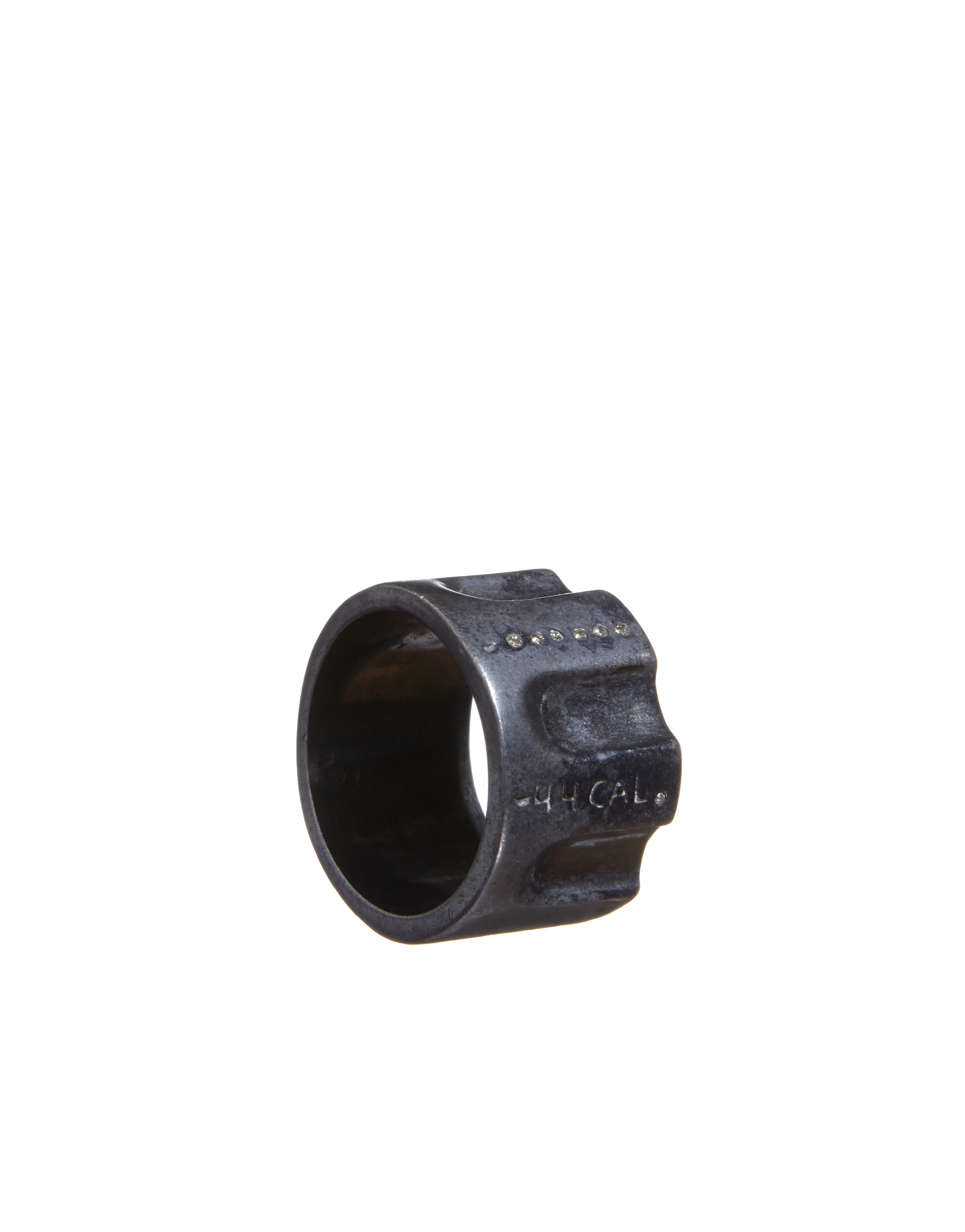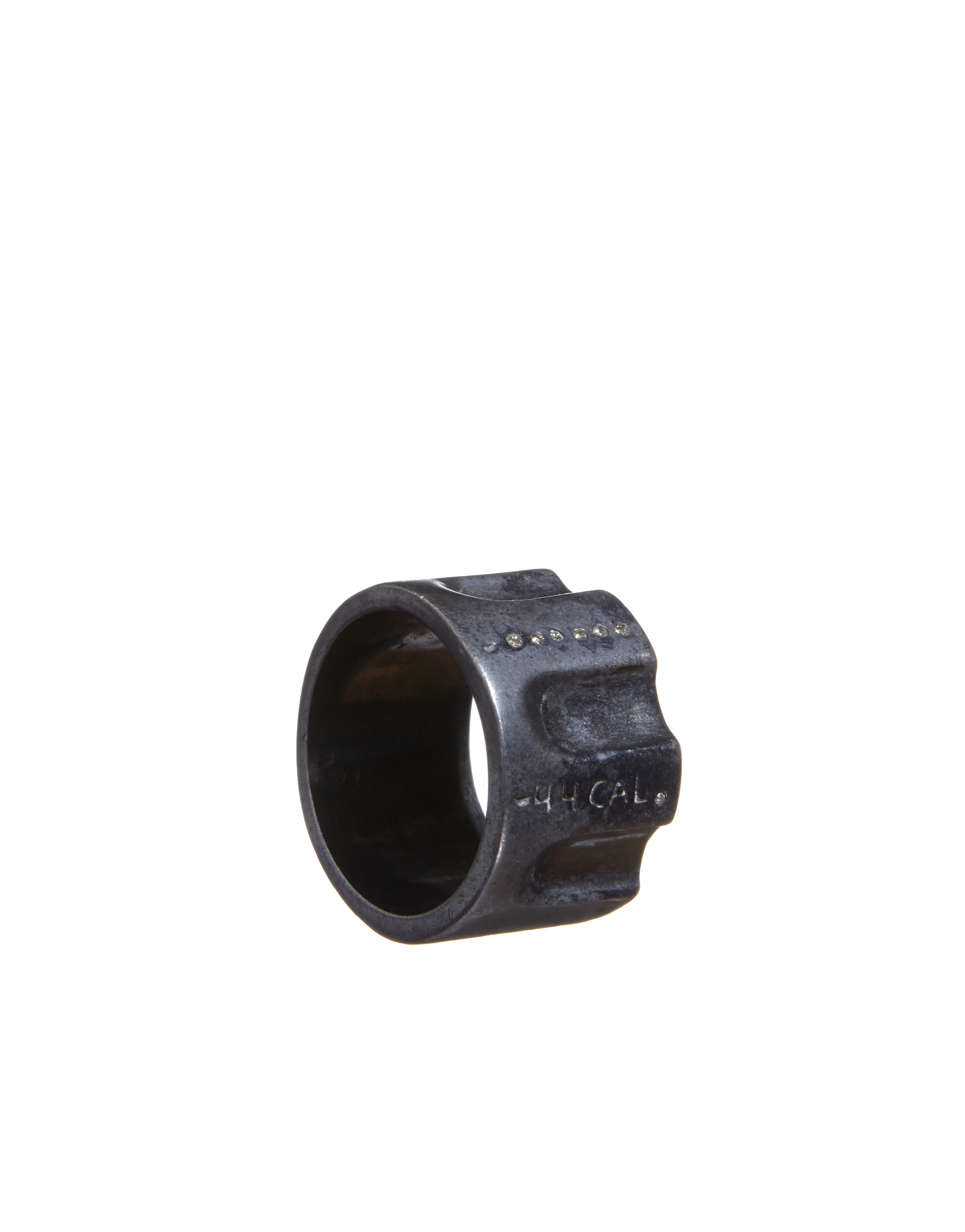 Mens Black Sterling Silver 44 Caliber Chamber Pistol Ring
This black solid Sterling Silver ring is an exact scale replica of a 44 Cal revolver chamber. Does it get any manlier? I think not.
The ring is 14mm wide at sizes 4 to 8 and 20mm wide from sizes 9 and up.
This version is set with six 1.5 mm diamonds in a row along the chamber ridge. Each tiny diamond is set in the period of the 44 cal. The diamonds are H1 G1 and are selected from a bonded dealer in the Diamond District in NYC. Each diamond is professionally bezet set individually one at a time by hand. No glue is involved only silver which is folder over to keep stones in place.
Ring is also offered in Solid Sterling Silver. Both Metals are offered with or without diamonds. Personal engraving is available.
Please allow 2-3 weeks for production as all pieces are handmade.
*Exclusive Design*
Handcrafted in NEW YORK, NY by Blue Bayer